Reimagining iloilo's next economy
The Iloilo Investment Forum for Economic Recovery is a business conference organized by the Iloilo Provincial Government, the Iloilo City Government and the Iloilo Economic Development Foundation, Inc. (ILEDF) in collaboration with the regional offices of the Department of Agriculture (DA), Department of Trade and Industry(DTI), and Department of Tourism (DOT) in Western Visayas.
It will be held in Iloilo City on December 9 and 10, 2020 and it will be available online through Zoom and live-streamed through Facebook from a hotel venue in Iloilo.
Transforming Iloilo's economy into a resilient sector is now an imperative to sustain its high-growth; this time giving a spotlight on its vibrant rural economy by providing attention and support to achieve strong food value chains as a way to ensure food security.
Among the provinces in the country, Iloilo possesses the fundamentals to realize the national Government's "new thinking" in agriculture development which pushes a modified focus from advancing specific crops towards overall wellness of the rural sector in terms of resilience, competitiveness, and sustainability.
The exemplary quality of place that is Iloilo makes it as an ideal environment to start, recover and grow your business. It has displayed robust economic development from agriculture and fisheries production and with a reliable infrastructure, competent pool of human resource, and a peaceful community.
Iloilo is perfect for businesses to bounce back, regain growth to a sustainable level or to start engagement with its new economy.
The Iloilo Investment Forum is a platform offered by the Province and City of Iloilo to show its various potentials for agribusiness investments. The event will allow you to identify opportunities on the area of agriculture, tourism, and digital economy, among many major areas that is worth pursuing for investment.
The Iloilo Investment Forum is designed as a venue to discuss and facilitate economic recovery; hence, this is a three-part series which will kick-off with anintroductory forum this December 2020. It will be followed by preparation of investment tools, one-on-one meetings with potential and existing investors, and dialogues with business sector players for networking.
The series of events will culminate in an international investment forum targeted March 2021.
The main objective of the forum is to encourage investors to invest in Iloilo. It intends to:
1) provide a venue for discussion and interaction between foreign and domestic investors with local business groups and investment promoters from national and local governments;
2) connect with key decision-makers exclusively focused on fundraising and investments in Iloilo's next economic opportunities;
3) seal investment decisions made for Iloilo prior the pandemic; and

4.) Examine the current and future economic prospects of agribusiness and other industries with the targeted completion of the Jalaur River Irrigation Management Project and the planned redevelopment of the international seaports.
Department of
Agriculture
– Region VI
Department of Trade and Industry
– Region VI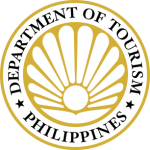 Department of
Tourism
– Region VI
Department of Interior
and Local Government
-Region VI
December 9, 2020 (Wednesday) | 8:00 A.M. to 1:00 P.M.
Virtual and On-site Registration
Video Presentation
(Iloilo Means Safe and Smart Business)
Opening and Welcome Address
Mr. Terence S. Uygongco
Chairman, Iloilo Economic Development Foundation, Inc
Dr. Louie S. Tirador
Vice-Chairman, Iloilo Investment Board
Keynote: Restarting and Sustaining Iloilo's Economy
Hon. Frank M. Drilon
Senator, Republic of the Philippines
Putting Agriculture and Fisheries at the Heart of Iloilo's Economic Recovery
Hon. Arthur R. Defensor, Jr.
Governor, Province of Iloilo
Harnessing Metro Iloilo's Assets for Economic Recovery
Hon. Jerry P. Trenas
Mayor, City of Iloilo
Investing in Logistics and Utilities
Mr.  Christian Gonzales
Executive Vice President, International Container Terminal Services, Inc. (ICTSI)
Opportunities in Agri-Tourism
Mr. Eddie P. Cañuto
President, Ephrathah Farms
December 10, 2020 (Thursday) | 8:00 a.m. to 12:00 nn.
Registration
Video Presentation
Product Presentations
Keynote Speech: Smart Agriculture
(Cacao, Coffee, Fruits and Vegetables)
Mr. Rolando Dy
University of Asia and the Pacific
Opportunities in Agriculture+Business
Mr. Buen S. Mondejar
POPA Agriculture Cooperative
Investing in Cold Chain Facilities
Mr. Anthony Dizon
Chairman, Cold Chain Association of the Philippines
Investing in Information technology and Innovation
Mr. Salvador Silva, Jr. III
CEO, Satellite GPS Tracking and Asset Management System, Inc. CEO, Total SoftTech Solutions, Inc.
Networking Opportunities:
Networking walk with investors through online discussion tables, early networking breakout sessions and discussion forums and a photo board.